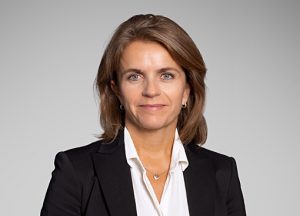 Marit Høisæter
Marit has broad and varied experience from both private and public sectors, mainly within procurement and contract law.
She has several years of experience with contract follow-up for building and constructions, construction law, as well as offshore contracts in drilling and wells.
Marit's specialist expertise is in procurement law within public and supply sector. She also has experience in public administration.
Work Experience
2021 -

Associate, Ryger Advokatfirma AS

2015 - 2021

Legal adviser, Agency for Development, Bergen Municipality

2012 - 2015

Consultant Techconsult AS, hired to Statoil ASA, Senior Consultant, Supply Chain Management, Drilling and Completion

2011 - 2012

Legal advisor, Purchasing Section, Hordaland County Municipality

2005 - 2011

Legal adviser, Norwegian School of Management

2004 - 2004

Consultant, Vital Forsikring ASA

2000 - 2004

Associate, Interpro AS

1999 - 2000

Legal adviser, Arbeidstilsynet 8th district

1997 - 1999

Legal adviser, County Labor Office in Aust-Agder

1996 - 1997

Consultant, Arbeidskontoret in Arna and Arbeidskontoret in Straume

1996 - 1996

Consultant, Fjell Municipality
Education
2008

University of Bergen, EU and EEA Public and Utilities International Contract Law

2001

Norwegian School of Management, continuing education, business administration

1999

University of Oslo, labor law

1996

Cand. Jur. University of Bergen - Norway

1995

Study stay at Julius Maximillian University, Würzburg